News
14/04/2015
Ramallah Town Hall, Palestina
Built with high quality EUROPERFIL panels: ETNA ADVANCE 900 and ETNA 1000.
During 2014 EUROPERFIL took part in the construction of the façades of this emblematic building in the city of Ramallah, Palestine.
Working in close conjunction with the designer, EUROPERFIL designed the building fronts using its flagship products: ETNA ADVANCE 900 and ETNA 1000, using Grey Persan 9007 colour exterior coating.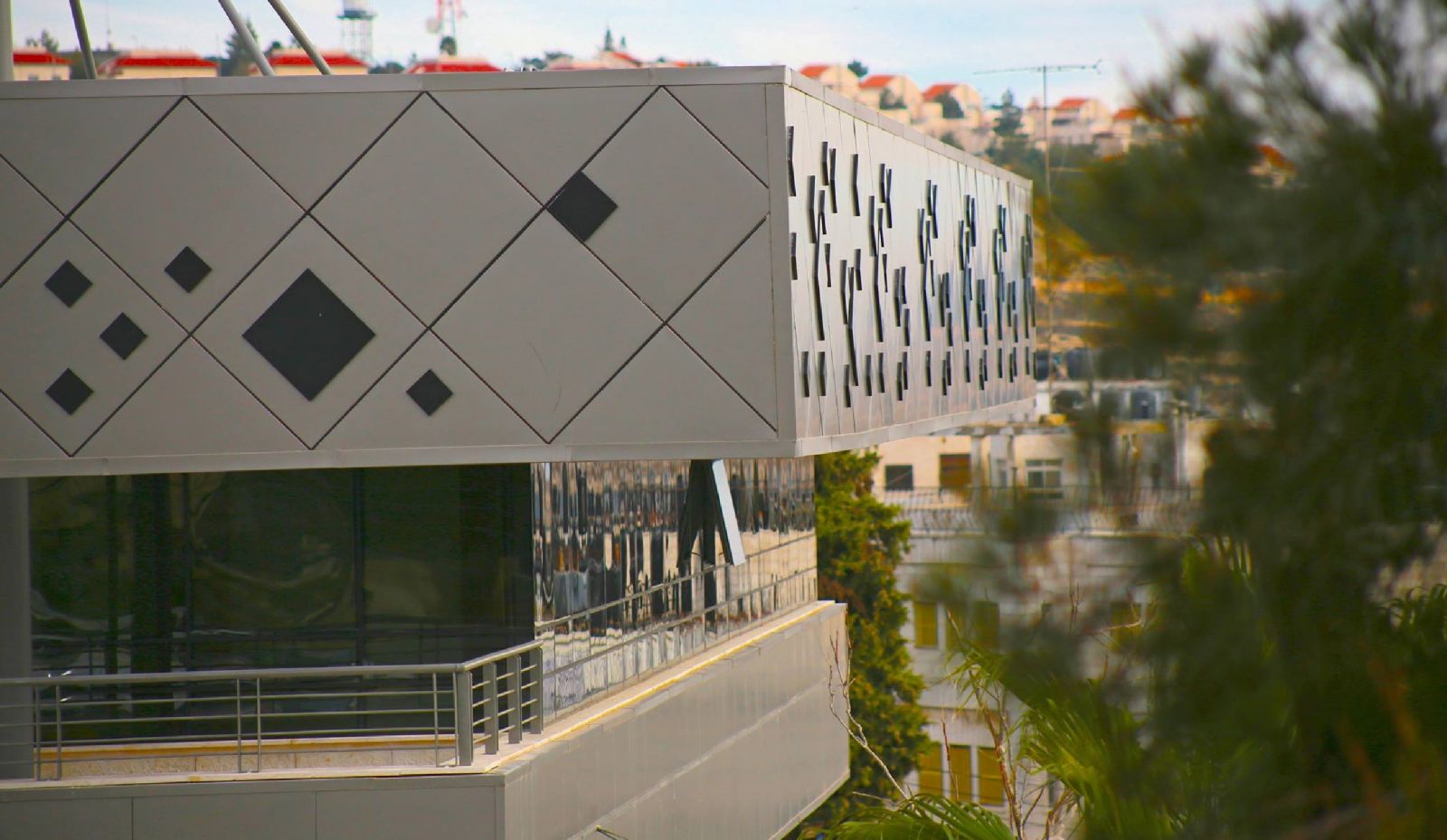 The interesting thing about this project is the major technical challenge brought about by the diagonal design of the ETNA ADVANCE 900 panels which give an extraordinary look to the building.
Special EPDM joints were used to join the ETNA ADVANCE 900 pieces together creating a unique architectural appearance and guaranteeing watertight seams.
Without a doubt this has been one of the most challenging projects that EUROPERFIL has taken on and accomplished in 2014.