News
05/05/2016
HONDA Europe redesigns the interior of the car and motorcycle shop dealers
The Japanese manufacturer of motorcycles and cars HONDA is redesigning all their motor shops in Europe in order to unify the brand image.
This project started in 2013 and aims to integrate the concept of interior design.
EUROPERFIL was the company specified and approved for manufacturing the inner sky suspended at different levels with the sinusoidal profile MINIONDA steel in metallic grey with Esmeralda plus finish, perforated and cut at different angles.
All the pieces are different. All of them are treated almost manually in a calculation process of high precision. The quality requirements of the various diagonal cuts with great diversity of angles, makes the project requires high manufacturing quality control.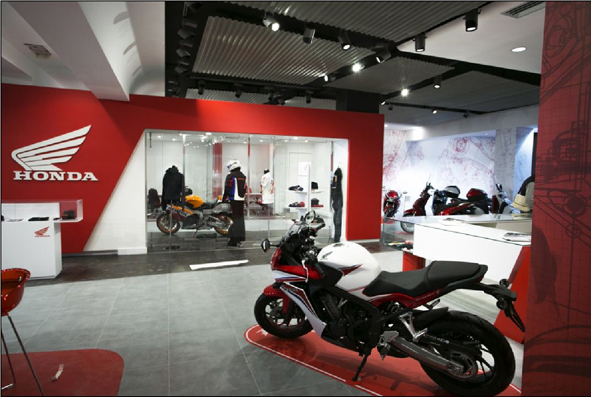 The pictures correspond to motor shop HONDA ROME, flagship of the brand in Italy.